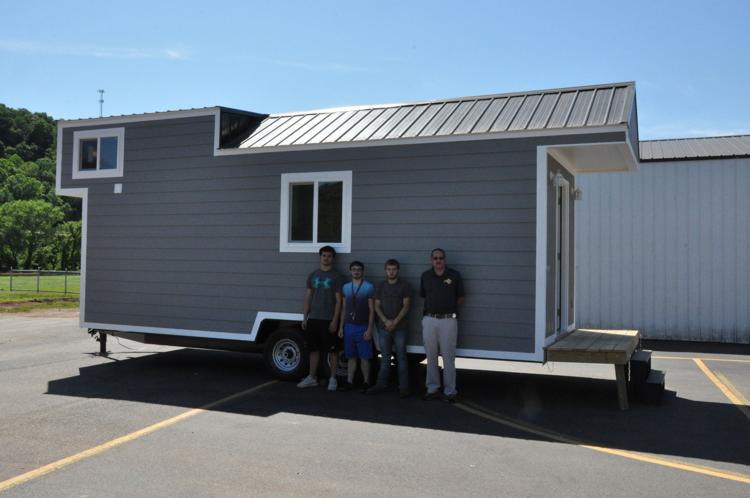 Johnson Central High School carpentry students spent the year participating in a Kentucky Valley Educational Cooperative project to build a tiny house.
The KVEC grant supplied the school $15,000, and school carpentry instructor Terry Bowling said his students were up to the challenge of building an entire home, even with a delay in obtaining the trailer foundation in the fall and with multiple snow days slowing the project in the spring.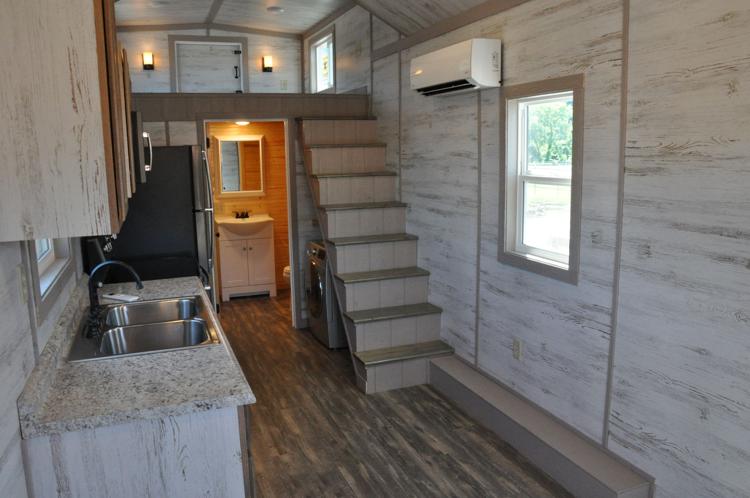 The home features durable siding, a washer/dryer combination unit, full-size kitchen appliances and even a full bathroom with a bathtub. The unit is fully heated, cooled, wired and plumbed.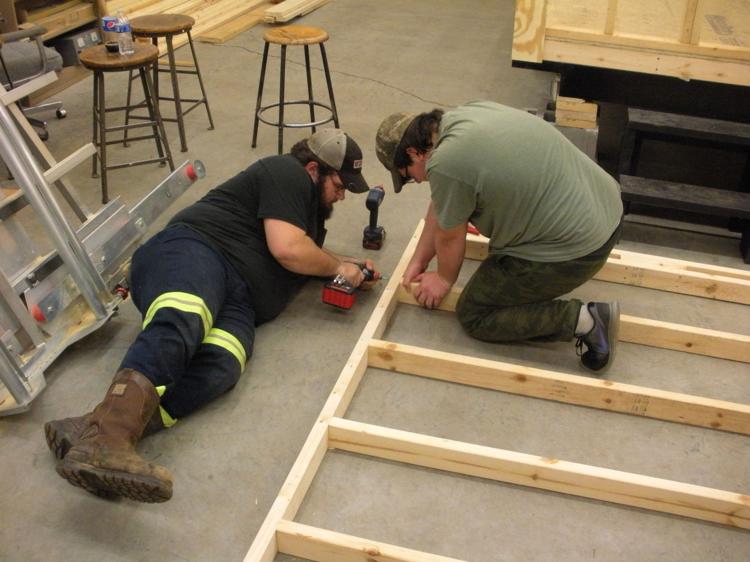 Bowling said the house has been an amazing project for his students, as they learned not only construction techniques, but also learned about design, plumbing, electricity, painting and more.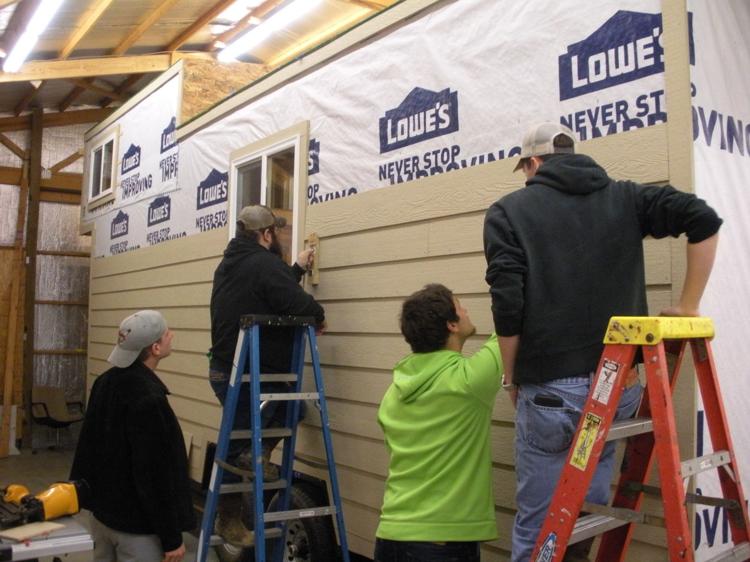 Bowling and JCHS Principal Noel Crum said the project would not have been possible without KVEC, help from Lowe's, Barry Fannin and the team at Fannin's Plumbing, Heating and Electrical Company, Bob Hutchison and Hutch Auto Group for helping with transportation and Chuck Wetzel and his welding students for prepping the trailer for construction.
The house will be taken to Hazard this week to be auctioned off along with other schools' tiny houses in the hopes of recuperating expenses so KVEC can continue to fund the program, Crum said. Johnson Central's house will join four others constructed this year and three constructed the previous year for sale.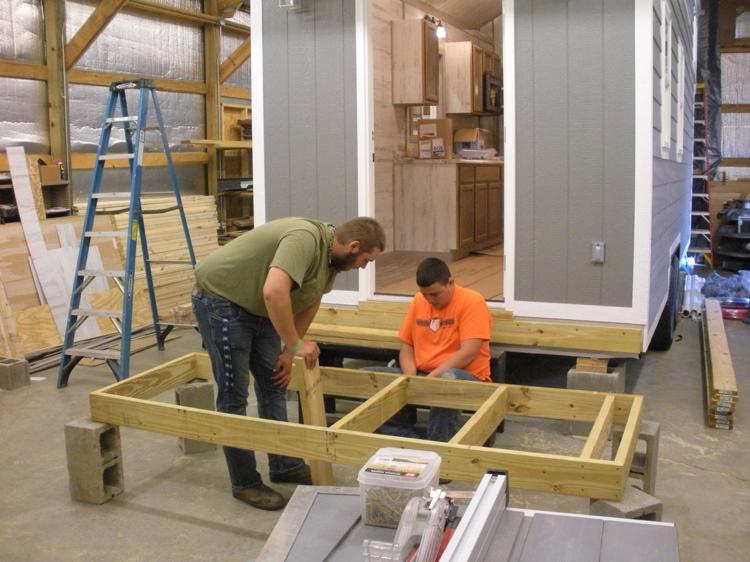 For more information on the work KVEC does or the upcoming tiny house auction, visit KVEC online at, kentuckyvalley.org.